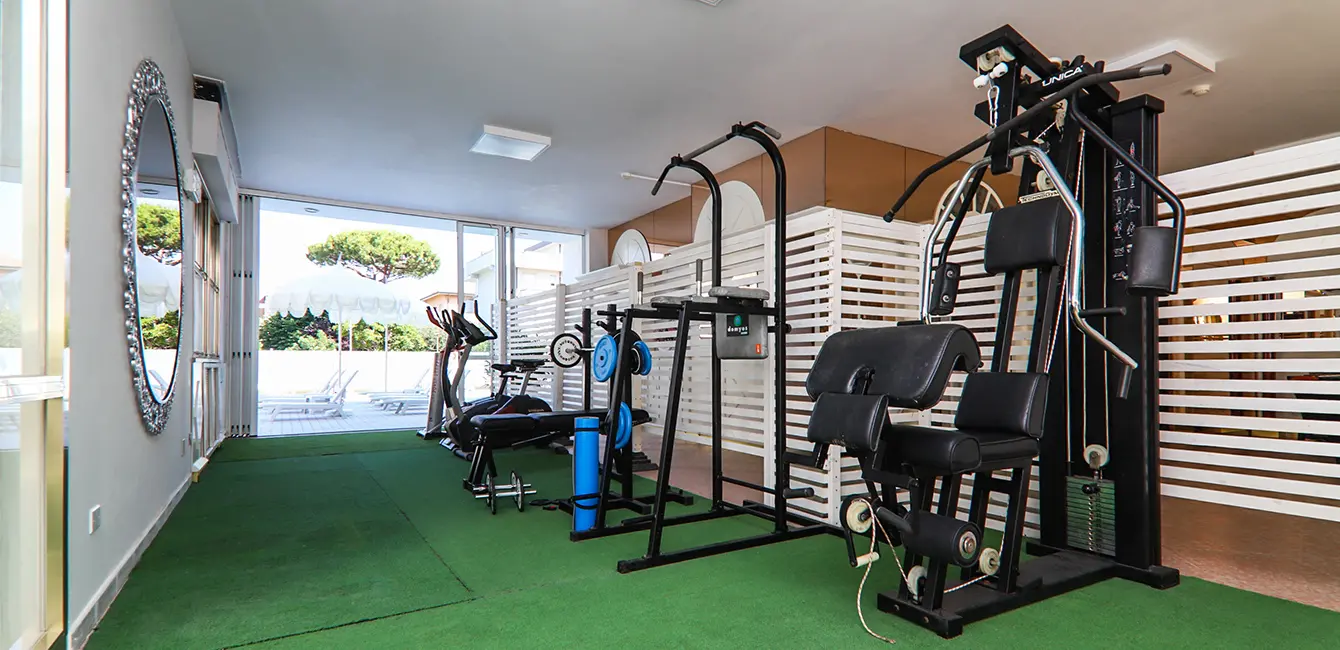 Services
Hotel Giovanella is located in a quiet area a few steps from the beach (60 meters),
in the pedestrian area of Igea Marina.
A modern complex that combines the traditional hospitality of Romagna with a lot of courtesy and quality of services. Fully air-conditioned , equipped with every comfort and with large outdoor spaces, which make it particularly suitable for families but also for those seeking relaxation and fun. Lift , living room, bar communicating with a large and welcoming garden . Air-conditioned dining room. Large swimming pool with whirlpool. Free for all guests: Parking, children's play area, Wi-Fi, bicycles available by reservation .

Periodic dancing and Romagna parties in music and joy. Cabins on the beach. A park equipped for walking and cycling is available a few hundred meters away. On the canal port, beaches equipped for sports such as beach volleyball. Excellent starting point for amusement parks .

For young people, the Beky Bay and the East Pole are the heart of entertainment, and pre-sale tickets for the discos of Rimini and Riccione are also available at the hotel.